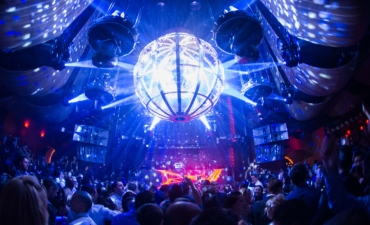 Magnetic Public Relations has created and implemented campaigns for some of the industry's major players. Developing story pitches, creating media opportunities for international DJs and celebrity hosts, and promoting special events and new initiatives keeps the buzz surrounding the award-winning venues while also positioning ownership as leaders in their field with key business coverage.
Past and present clients include:
Blush Boutique Nightclub
Encore Beach Club
LAVO Nightclub
Marquee Nightclub & Dayclub
Surrender Nightclub
TAO Beach
TAO Nightclub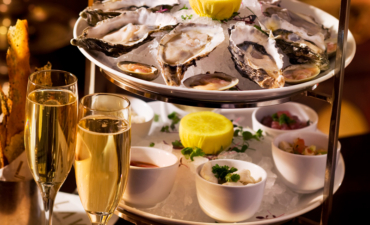 The team at Magnetic takes pride in working with talented chefs and restaurant operators to keep their dining destinations top of mind in foodie circles. From the highest grossing independent restaurants in the country to Las Vegas off-shoots of New York City mainstays and suburban haunts, we develop strategic campaigns and utilize our network of media contacts to garner coverage on the city's best cocktail, gourmet pizza, indulgent pancake and more. Our founder and ceo serves on the board of the Nevada Restaurant Association.
Past and Present Experience Includes:
Alicart Restaurant Group: Carmine's NYC at The Forum Shops
BR Guest Hospitality – Dos Caminos, Strip House
Due Forni Pizza & Wine, Las Vegas, NV and Austin, TX
Greens & Proteins
Megan Romano's Chocolate & Spice Bakery
MTO Café
Society Cafe
TAO Group – LAVO Italian Restaurant, TAO Asian Bistro
The One Group – HERAEA
Titan Brands – Hussong's Cantina, Slice of Vegas
Magnetic Public Relations has been retained to assist global brands in increasing their presence in the competitive Las Vegas market. By leveraging our cultivated network of taste-makers and philanthropists we've helped design influencers and industry events along with city-focused media relations efforts to support sales. We know how to create buzz, whether for a one-time event or an ongoing attraction.
Past and Present Experience Includes:
10 Cane Rum
Barrett-Jackson Collector Car Auction
Casa Dragones Tequila
Dream Racing Ferrari Experience
Krug Champagne
Perfumania – Snooki by Nicole Polizzi Las Vegas Perfume Launch
Xyience Xenergy Energy Drink
Real Estate & Hospitality
Magnetic Public Relations has spearheaded campaigns for luxury condominium, hotel and casino projects as well as regional tribal gaming concerns, garnering media coverage to drive sales while navigating the ever-changing development timeline and providing strategic counsel for crisis communications.
Past and Present Experience Includes:
Edge Group
Ellis Gaming
Port Lawrence Palm Springs
Villa Poggio Bartoli
W Las Vegas Hotel, Casino & Residences